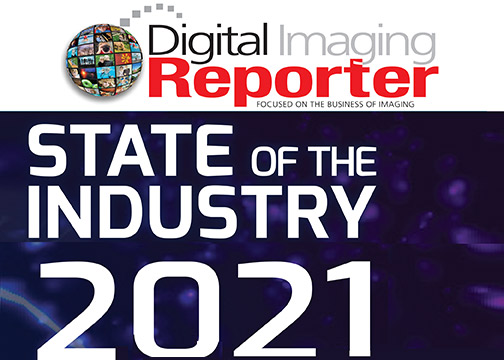 For the Digital Imaging Reporter's (DIR) annual State of the Industry report, they customarily ask industry leaders what they anticipate will happen in the coming year. However, given the challenges everyone has faced in 2020 and 2021, DIR thought that sharing the lessons we learned as an industry would offer valuable perspectives on how to survive when things are no longer in our control.
This is Rise Above Research's contribution.
Staying Connected
There is no getting around it, 2020 was a rough year for the photography industry. The outbreak of the Covid virus disrupted global economies and the lives of almost every consumer. Travel restrictions, stay-at-home orders and event cancelations drastically reduced photo capture opportunities.
Rise Above Research has kept a close eye on how this has affected the photo industry. As we expected, sales of digital cameras as well as photo prints and products took a significant hit last year. In the U.S., digital camera sales were down 34%; photo print volume was down 22%; and photo product revenue was down 9%.
However, even in difficult times there were pockets of good news for the photo output business. In recent consumer surveys, we found that 19% of consumers printed more photos during Covid. Moreover, 54% expected this change to be long-term. In addition, about 19% of consumers bought more photo products last year to preserve memories as well as stay connected with friends and family. One lesson learned from the pandemic is that staying connected with friends and family by sharing photos and photo products is even more important to more people than before.
The U.S. economy is getting stronger. The percentage of vaccinated people is growing, and leisure travel is on the rise. This adds up to more disposable income as well as more photo-taking opportunities. Barring any shutdowns because of the Covid Delta variant, we expect to see improvements in the photo industry this year.
Furthermore, we are forecasting digital interchangeable-lens camera sales to grow by 11%, fueled by the introduction of new mirrorless cameras. Photo prints volume is expected to grow by 5% and photo product revenue by 3%. Additionally, 2022 will be a stronger year, as we adapt to the new norm.
Rise Above Research is an independent market research and industry analyst firm. Our mission is to support digital photography and imaging industry vendors, service providers as well as retailers with actionable intelligence to assist them in making effective decisions—during these turbulent times and beyond. riseaboveresearch.com
To read the full Digital Imaging Reporter State of the Imaging Market 2021 story, click here.
Other notable people who also contributed their thoughts include: