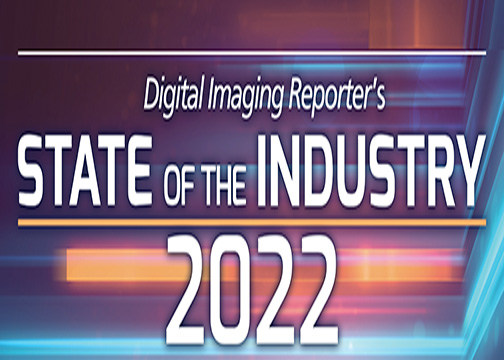 This is Rise Above Research's contribution. To read the full DIR State of the Imaging Market 2022 story, click here.
Photo Output Market Has Staying Power, but Vendors May Need to Adjust Strategy
It seems lately, we can barely get through one crisis before another comes up. The photo output markets that we cover at Rise Above Research were negatively impacted by Covid in 2019–2020 yet saw some return to growth in 2021.
However, this year we have inflation and high gas prices that are stemming that recovery. We've also seen that less money is being spent on research this year, as companies are taking a wait-and-see approach to the economy.
The good thing about the photo output market is that it has great staying power to get through economic hard times. However, vendors may need to adjust their marketing strategy. Instead of pushing consumers toward higher-priced products and features, it is wise to focus on marketing the more mainstream products that have a lower price tag. They can also target products like photo books to consumers as a meaningful product they can purchase in lieu of more expensive gifts. Further, vendors can also market photo prints as a lower-cost option to photo products.
Rise Above Research is expecting that we will deal with inflation into 2023, which has impacted our forecasts. We expect traditional photo print volume to grow around 1% in volume next year and revenue to be flat, as the market is still recovering from Covid and now dealing with inflation.
In the photo merchandise category (which in our forecast includes cards, books, calendars as well as wall décor), we expect growth of around 3% in unit sales and revenue. As far as Rise Above Research is concerned, we'll keep doing what we do—provide relevant research to the photo industry. We also hope that research spending picks up over the next year as well.
Rise Above Research is a market research and consulting firm. Our mission is to support digital photography and imaging industry vendors, service providers as well as retailers with actionable intelligence to assist them in making effective decisions—during these turbulent times and beyond. riseaboveresearch.com
Other notable people who also contributed their thoughts include:
Tatsuro "Tony" Kano, Executive Vice President and General Manager, Imaging Technologies & Communications Group, Canon USA
Joe Kowalsky, Show Director, Photo X Portfolio of Brands, Emerald
Bing Liem, Division President, Fujifilm North America Corp., Imaging Division
Brenda DiVincenzo, Vice President, Member Success, IPI – Member Network
Bill McCurry, Chairman, McCurry Associates
Jeff Abler, Director of Sales, Nikon Inc.
Mark Comon, Vice President, Paul's Photo
Cathi Nelson, CEO/Founder, The Photo Managers
Mark Amir-Hamzeh, President, Sigma America
Yang Cheng, Vice President, Imaging Product and Solutions Americas, Sony Electronics
George Schaub, Vice-Chairman, Technical Image Press Association (TIPA)