Rise Above Research' recent US Photo Merchandise Study was featured in the March 2021 issue of Digital Imaging Reporter, a trade magazine that delivers news that is specifically targeted to the imaging and photo business, in a story by David Haueter that highlights the impact of COVID-19 on the photo merchandise market. Here is an excerpt:
Photo Merchandise Market Shows Staying Power through Covid-19 Pandemic: Rise Above Research
There is a lot to be excited about with the photo merchandise market. Products like photo cards and photo books as well as wall décor have great staying power. That's because they deliver good value for the money and make thoughtful and sentimental gifts. This remains evident throughout the Covid-19 pandemic; many consumers continued to buy these products even as unemployment numbers rose and there was uncertainty about the future of the U.S. economy.
Rise Above Research conducted a thorough U.S. consumer survey of the photo merchandise market in late 2020; it comprised more than 1,200 respondents between the ages of 13 and 79. The survey focused on buying habits with cards, books, calendars, wall décor (including glass, metal, acrylic, wood and canvas prints) and drinkware (including mugs, glasses, water bottles). In addition, we explored the effects of Covid-19 on purchasing trends.
Covid-19 has had a dramatic impact in our lives over the last year; moreover, photo merchandise buying habits are no exception. While some consumers experienced financial difficulties with job losses or less income, the photo merchandise market fared pretty well, all things considered.
Our survey results found that while 27% of photo merchandise buyers said they bought less because of Covid-19, there were 55% who said the pandemic had no effect. Notably, 18% said they bought more. Photo cards were impacted the most, due to fewer events to send out cards (such as weddings, graduation and birthday parties). We count this as a win when we compare it to how the pandemic decimated other markets.
The Effect of COVID-19 Effect on Photo Merchandise Purchases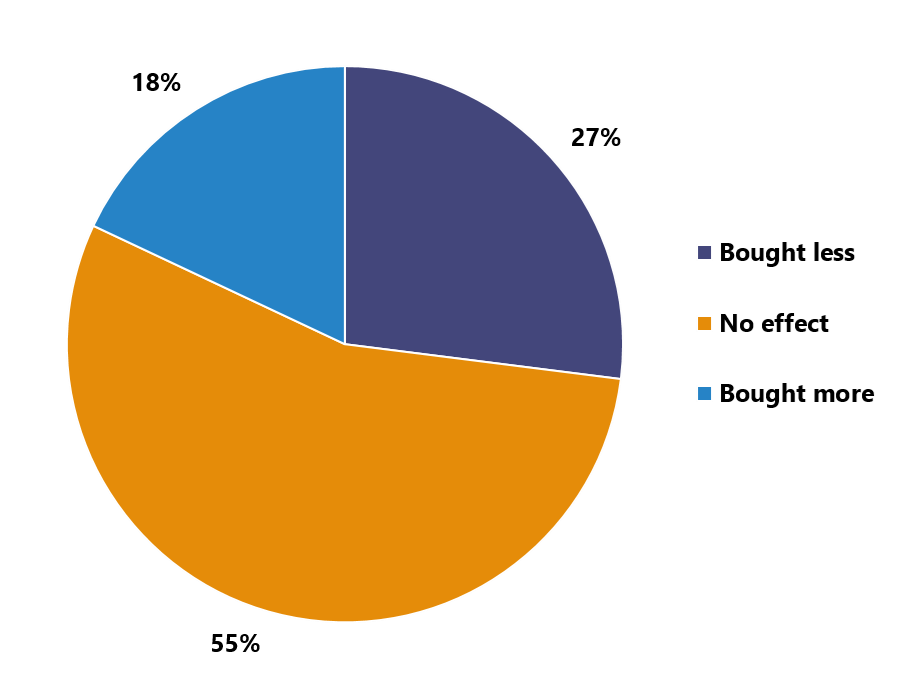 To read the rest of the story click here.